January, 3, 2017
Jan 3
3:01
PM ET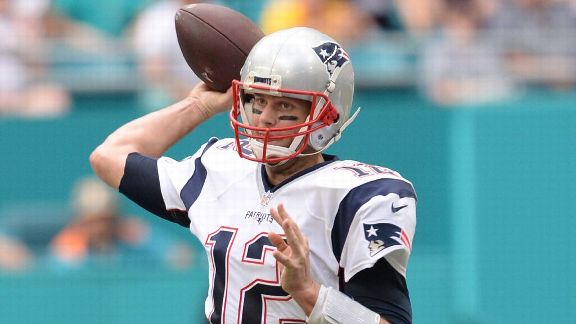 Juan Salas/Icon SportswireMany feel that Tom Brady and the Patriots have the clearest path to the Super Bowl, especially when you consider the quality of depth in the NFC.
Fantasy football fun doesn't have to end when the league's regular season does, but veteran postseason players know the main difference come January is in valuing the top quarterbacks. Sure, the wise move back in August drafts was to wait on the passers, for there was depth and surprises and, well … this isn't the case now. Ask anyone about to peruse the Texans-Raiders clash this weekend about that one. Twelve teams made the playoffs, but there aren't 12 quarterbacks a fantasy owner wants to rely on. Plus, a third of the teams will be out by the time the weekend ends. In postseason fantasy football, it's still about production, but by February, only two teams will be supplying it, so volume of games is also important. So let's get right to one man's tiered positional rankings and remind you that, if you really think
Tom Brady
and the Patriots, for example, will be headed to Houston for the Super Bowl, then aim to invest in several Patriots. You need games, but don't solely go with teams getting first-round byes, either. If the Steelers or Packers go the distance, for example, they'd play one more game than the top-seeded Patriots and Cowboys. So drafting in the postseason also requires the fantasy owner to project which teams will be advancing through the playoffs. Rankings are based on a 12-team format and standard scoring. Good luck!