March, 9, 2017
Mar 9
4:22
PM CT
Reason for optimism: From atop baseball's mountain at last, Cubs fans happily confirm the hopeful words of Ellis Boyd "Red" Redding: The Pacific really is as blue as it was in their dreams.
Reason for pessimism: Even the 1985 Chicago Bears defense was only that good for just one season.
After a winter's reflection, it wasn't the greatest game of my lifetime -- that distinction still belongs to Game 6 of the 2011 World Series -- but last year's season finale was unquestionably the most significant. What will probably be largely forgotten is how close Joe Maddon came to joining Al Capone, Mrs. O'Leary's cow and Steve Bartman as the final member of Chicago's Mount Rushmore of Infamy.
We're here to look forward though, not back, because, to slightly paraphrase the immortal words of the Dallas Cowboys' Duane Thomas, "They're gonna play it again this year, right?"
Not only are they going to play it again this year, but the Cubs are even heavier favorites to return to the Fall Classic than they were a year ago at this time.
March, 29, 2017
Mar 29
1:02
PM CT
Dylan Buell/Getty ImagesAddison Russell missed some time during spring training, but says his back is 100 percent better and he's hopeful for Opening Day.
MESA, Arizona -- The Chicago Cubs should have their World Series-winning starting infield intact for Opening Day after shortstop Addison Russell declared Wednesday that his back was 100 percent.
Russell has missed time late in spring but is hopeful to be in the lineup on Thursday and/or Friday when the team plays exhibition games in Houston in advance of the regular season opener in St. Louis on Sunday night.
"The back feels really good," Russell said. "Just trying to make Opening Day. I'm pretty confident making that opening day lineup."
Russell has been throwing for several days and will take some batting practice on Wednesday before the team breaks camp. The Cubs have no plans to place him on the disabled list, though the same can't be said of lefty reliever Brian Duensing, who is recovering from back spasms. He will start the year on a rehab assignment at Triple-A Iowa. The move opens a roster spot for popular outfielder Matt Szczur.
"We'll start the year with a seven-man bullpen," Cubs president Theo Epstein said. "With the off days we should be OK."
March, 29, 2017
Mar 29
6:40
AM CT
MESA, Ariz. -- With a new leadoff man to get things going, a new closer to finish games and new rings on the way, the Chicago Cubs will begin their title defense every bit as confident as they were a year ago at this time. While many faces will be the same on Opening Day, the champs turned over 20 percent of their roster.
And they think they're better for it.
"All the additions are wonderful complements," Kyle Schwarber said. "Upgrades. It's going to be really cool to see how it all plays out this season."
Schwarber isn't new, but he hasn't played a full season in the big leagues -- and he has a reimagined job description. The 24-year-old must embrace his role of setting the table for the "big guys" behind him, now that he takes over as leadoff hitter. Before, Schwarber had always been one of those big guys, but the Cubs' depth allows them to try something many other teams could not.
"It's a cool spot," Schwarber said. "I get to lead off the game. Then you don't know what spot you're hitting in. ... I'll take a couple hits. I'll think hits, more than a homer. Or walks. Whatever it is. Just don't get out."
While the idea of Schwarber starting things off is intriguing, the player tasked with finishing games might get even more scrutiny. With Wade Davis producing a plus-16.00 ERA this spring, some might already be wondering what the Cubs got for Jorge Soler this past offseason. If the former Royals closer can't turn it around, Chicago has other options because the front office is convinced that it has six to eight arms capable of pitching with the game on the line.
Allan Henry/USA TODAY SportsKyle Schwarber's new mentality as the leadoff hitter? "Just don't get out."
"The nice thing is we have so many different guys to go to that are able to do that role at the end of games," Maddon said.
Among those potential late-game candidates is 41-year-old bullpen addition Koji Uehara, who has 93 career saves. Hector Rondon is still around to set up or close when needed, and Carl Edwards Jr. showed in the postseason that he is growing into a ninth-inning option. Is there a scenario in which Edwards is closing by the end of the season? It's possible, though Davis is absolutely the guy right now, with Maddon backing his new reliever despite a rough spring.
"If anything, it's a command issue," Maddon stated. "I'm seeing easy 94-95 mph ... I'm encouraged how he's throwing the ball."
The low-key Davis thinks the regular season will bring out the best in him.
"The mentality will get better," he said. "Go out there, and turn the switch on."
In the rotation, the Cubs are counting on another fresh face to be ready when the bright lights go on. Brett Anderson made only four starts with the Dodgers a season ago, but the ground ball machine could benefit from a historically good infield defense if he can stay healthy. You can bet Javier Baez will be starting as often as possible when Anderson pitches.
"I think as we get into more sea level conditions, where the grass is a little higher and the ground a little softer and the wind isn't blowing out, he's going to pitch even better," Maddon said during Anderson's Cactus League run with the Cubs.
Maddon added that Wrigley Field is the "perfect ballpark for him."
If Anderson can't perform, Mike Montgomery is waiting in the wings. He picked up where he left off last season, displaying a nasty curveball that works against righties or lefties.
The Cubs' ability to mix in newcomers while relying on familiar pieces is part of their recipe for success, and the amount of talent already on the roster isn't lost on the newest Cubs.
"There are 10-12 players on this team that are some of the best in baseball," Davis said. "That's something you don't see often."
The ever-popular Schwarber summed up the shared feeling among new and old players.
"If we play our game every day, good things will happen," he said.
Who could argue with him?
March, 28, 2017
Mar 28
7:04
PM CT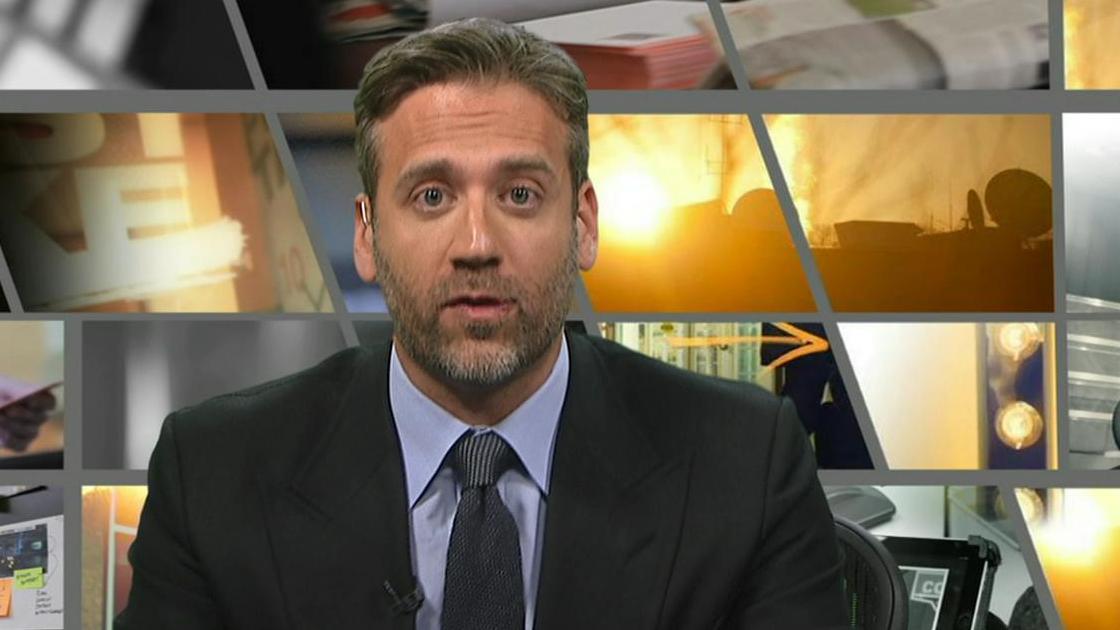 MESA, Ariz. -- The father of the reigning National League MVP said on Tuesday he would tell LaVar Ball to keep quiet and let his sons play basketball instead of speaking out so much.
"The guy is going to ruin it for his kids," Kris Bryant's dad, Mike, said on ESPN 1000 in Chicago on Tuesday. "I mean that in a sympathetic/empathetic way. Let his kids go out there and play and let the rest happen. But to compare him to Michael Jordan and better than Steph Curry, c'mon, that's disrespecting those guys. If I had five minutes with him and I could get him to listen for two of them I think I could get him to think a little bit."
The elder Bryant has a tendency to be outspoken but has learned to "pull back" when appropriate. Kris, a star for the Chicago Cubs, is the first player in baseball history to win college player of the year, minor league player of the year, Rookie of the Year and MVP -- and he did it in four consecutive seasons. UCLA star Lonzo Ball and his two younger brothers are talents but haven't achieved anything on the professional level just yet. Mike Bryant thinks the elder Ball will have a negative impact on his sons.
"How can you have fun when you're worried about your old man making a fool of himself," Bryant said. "There's ways to do it. I'm not trying to be judgmental. I feel for the kid in this situation. There are too many stories out there that don't turn out well because of stuff like this."
Bryant was asked what advice he might give to LaVar Ball.
March, 28, 2017
Mar 28
7:05
AM CT
Lisa Blumenfeld/Getty ImagesMiami natives and offseason workout partners Albert Almora Jr. and Jon Jay vow to work together to man center field for the Cubs this season.
MESA, Ariz. -- It's only a coincidence that good friends Albert Almora Jr. and Jon Jay ended up on the same team. After years of working out with each other, along with fellow Miami natives such as Manny Machado and Yonder Alonso, the pair of center fielders will share time on the Chicago Cubs, replacing the popular Dexter Fowler. They've promised to lean on each other, which will be particularly helpful for Almora, who is a decade younger and just starting his major league career.
Recently the two sat down at their lockers in Cubs camp to discuss all things baseball, including the World Baseball Classic, in which they watched friends closely.
Jay: I met Albert in 2013.
Almora: After I was drafted.
Jay: I liked him right away. I mean, I knew of him before, and I like to follow guys coming from Miami, and Manny Machado told me about him. After he turned pro, we started working out together -- that whole group from Miami.
Almora: I've learned that gamer mentality from him -- how to be a pro, all that. Even in the offseason. The competitive nature of that whole group. Keep working. Take care of your body.
Jay: It's been fun [playing] next to him out there. We're on the same page, and we talk all the time. Just getting ready for the season. Been watching the WBC too.
Almora: Oh, yeah, that catch at the wall by [Adam] Jones was great.
Jay: And that was against Manny. We both have that one in our pockets, right? [laughs]
Almora: Definitely. He ran a long way for that in that ballpark. Oriole catching an Oriole.
Jay: A [home run] or a catch in center is just as important. You can impact every game in center. You saw him [Jones] do that. It fired everyone up. Laying out or going all-out can do that to a team. That's why we love it. We love playing defense.
AP Photo/Matt YorkInjury derailed Jay's 2016 season, but he hopes to platoon in center field with his new club, which signed him to a one-year, $8 million deal this winter.
Almora: Yeah, for example, when Jones hit that home run a day or two earlier, you saw him just round the bases. When he caught that ball, you saw a lot more emotion. That's what you get with great defense. It can fire everyone up.
Jay: I'm just trying to fit in here. I'll help him [Almora] or anyone as much as I can.
Almora: It's great having him here. The whole team is so happy to have him here.
Jay: I loved watching these guys last year. I was live-tweeting that Game 7 [of the 2016 World Series]. I tweeted "heads-up play" or something like that when Albert tagged up and went to second on that fly ball.
That's how you run the bases @albertalmora

— Jon Jay 2Js (@jonjayU) November 3, 2016
Almora: I got a lot of congratulations. I hear it from fans, even. He [Jay] texted me afterwards.
Another Miami boy @albertalmora #305 #Hialeah

— Jon Jay 2Js (@jonjayU) November 3, 2016
Jay: It's tough to come in there not playing a lot. Everything is going fast, and to slow it down and make that play was huge. That's a big year. He made his debut and all the stuff that comes with that. Then to go to a World Series and win a World Series in his first year, that's unbelievable.
Almora: Last year was a great year as a husband, father and a baseball player. I learned a lot. The confidence would have been there no matter what, but getting that experience was great. Guys like Jon helped.
Jay: The biggest thing I said to him is, "Everyone has their own path." You can't get caught up in it. It's about getting here and staying here -- not to be a flash. He's here now.
Almora (smiling): I don't know the feeling of not winning one. My first year, and we win.
Jay: That series [Cubs vs. Cardinals in September 2015] you could see the atmosphere. It was unreal. Just playing against these guys for a while, you can see the excitement here.
Almora: We're going to have fun again this year. That's what it's all about.
March, 28, 2017
Mar 28
7:00
AM CT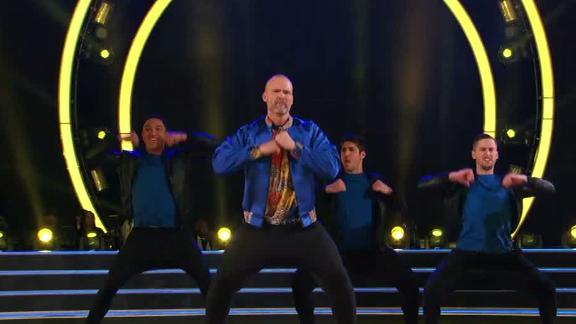 Week 2 on "Dancing with the Stars" for former Chicago Cubs catcher David Ross was about as good as Week 1, though he did receive more criticism from the judges this time around.
Ross and partner Lindsay Arnold danced the cha-cha to "Bust a Move" by Young MC on Monday night, receiving 27 points out of a possible 40. (Last week on the ABC show, they earned a 28.) Ross lip-synced to the song as well.
"You need to work on your footwork because you're a little pigeon-toed," one judge opined after the performance. "But in baseball terms, I'm sure you're past second base, headed for third."
That brought a cheer from the crowd, which earlier had booed a judge for being too critical.
Overall, two judges expressed positive sentiments for the duo, while two were more critical. But the high marks told the story: After two weeks, Ross is holding his own as a long shot to win the competition.
March, 27, 2017
Mar 27
7:30
AM CT

By David Schoenfield
ESPNChicago.com
Archive
Ron Vesely/Getty ImagesIn 2016, the Chicago Cubs went into the season, and the playoffs, as the consensus top pick. And they actually won! Is MLB becoming more predictable?
You either love predictions or you hate them. Kind of like the movie "Titanic."
The 2016 season pretty much went as expected. The Chicago Cubs were the consensus best team heading into the season, and even though they hadn't won a title since 1908, they were a popular pick to win the World Series. And get this: They won the World Series!
None of the division winners were a surprise, either. Oh sure, maybe it was a coin flip choosing between the Washington Nationals and New York Mets, or the Boston Red Sox and Toronto Blue Jays, or the Los Angeles Dodgers and San Francisco Giants, but still, the Mets, Blue Jays and Giants all made the playoffs.
In short, there were no major surprises at the team level.
As spring training winds down, this season has a similar sort of feel to it. It would be easy to pick the same six division winners as last year and not feel like you're just being lazy. The Cubs should be great again. The teams that were bad in 2016 mostly look like they'll be bad again.
I was wondering then: Is it getting easier to predict the standings, especially with more teams at the bottom -- especially in the National League -- in obvious rebuilding phases?
To study this, I found the preseason over/under win totals for the past 10 seasons from various betting sites and compared those to the final win totals for each team for that season, then added up all the differences.
So, 2016 did end up with the smallest difference between predicted and actual wins during this span, with an average miss of 5.9 wins per team, well below the 8.6 average of 2012, the most unpredictable year in the study. Of course, 2015 was one of the most unpredictable seasons as well, at least by this method, so we can't assume there is a trend developing based just on 2016.
Another way to examine this is to see how many teams have back-to-back winning seasons or back-to-back losing seasons. We can break down the 30 teams into four categories each year: winning season followed by winning season; losing season followed by losing season; winning-losing seasons and losing-winning seasons. Also included is the number of teams each year to make the playoffs after having a losing record the previous year. (For the purposes of this chart, 81 wins is counted as a winning season.)
We had 24 teams remain in their same column from 2015 -- the most of any year in the study. Only the Red Sox went from a losing team to the playoffs, and that was hardly a surprise. Again, however, the previous season we had the Mets jump from 79 wins to 90; the Cubs from 73 to 97; the Texas Rangers from 67 to 88; and the Houston Astros from 70 to 86. All four made the playoffs and all four had winning records again in 2016 (the Astros were the only one to miss the playoffs). In retrospect, they all look like teams that transitioned into stable success, but they all exceeded their over/unders in 2015 by at least nine wins, so they weren't consensus playoff picks. They were, generally speaking, surprises.
We had no such teams in 2016. The three teams that went from losers to winners -- the fewest of any year in the study -- were the Red Sox, Detroit Tigers and Seattle Mariners. The Tigers and Mariners had both been over .500 in 2014, so they've just been in a yo-yo effect the past few seasons.
What's interesting is that you'd think the two-wild-card system would create more "go for it" mentalities, and thus more unpredictability in the results, but the general trend is fewer teams oscillating from winners to losers or vice versa.
Some of this is simply that front offices are so much better at evaluating their talent than a decade ago. If you know you're likely to miss the playoffs, you're going to strategize accordingly and play it more conservatively. Or, as what happened in the National League last season, you had several teams embarking on a rebuild all at the same time (or continuing rebuilds). That made it easy for the winning teams from 2015 to win again in 2016.
Is there a surprise team in store for 2017?
It may be worth noting that the most unpredictable team over the past decade -- at least in comparison to its over/under number -- is the Arizona Diamondbacks. They've missed their over/under by a total of 118.5 wins -- almost 12 wins per year on average. Last year, their over/under was 84.5; they won just 69. In 2011, their over/under was 72.5; they won 94. Maybe they accomplish this year what many thought they were going to accomplish last year.
It's also worth noting that of 31 ESPN baseball personnel to make predictions in 2016, only one of them -- ESPN Insider contributor Tony Blengino -- picked the Cleveland Indians to represent the American League in the World Series.
So even the most predictable of seasons can have some unpredictability to it.
March, 24, 2017
Mar 24
12:22
PM CT
ESPN IllustrationCubs Season Preview

Good news, Cubs fans: 1908 is now just another number on the North Side. So what's next for the team that made the impossible happen? Stacking up to some of baseball's all-time best.

March, 26, 2017
Mar 26
4:42
PM CT
If there were any remaining doubts about the trajectory of the Chicago Cubs, they quelled them by winning the team's first World Series in the lifetime of practically everyone alive today. They didn't grab a crown by squeezing into the playoffs with 85 wins and then running a hot couple of weeks. They manhandled the league, winning 103 games with a roster featuring multiple MVP and Cy Young candidates and made the National League Central a real snoozer of a division race before the summer even started.
Naturally, the team's bandwagon has gotten bigger. They're one of the favorites to be the best team in baseball again in 2017. The Cubs remain my pick, and the ZiPS projections agree, placing the team as the favorite to repeat this season.
But the bandwagon may be going a little too fast, with people sometimes acting as if the Cubs simply cannot be stopped. The fact is, they can, and as strong as they are, the realities of the roster, league structure and how baseball works suggests that Chicago's season is far more likely to end in an elimination loss than with uniforms soaked with bubbly.
Angles in the outfield
The realistic best-case scenario is easy to see. Kyle Schwarber makes a full bounce back from surgery, Jason Heyward regains his pre-2017 form (if not the full promise he showed as a rookie) and the alliterative amalgamation of Jon Jay and Albert Almora in center field provides solid league-average performance.
But a lot can go wrong. Schwarber's power is overwhelming, but anyone who tells you that a player missing almost an entire season with major reconstructive surgery of two knee ligaments doesn't result in at least some uncertainty is probably someone you want to be shopping your magic beans to. Even if Schwarber's bat is everything that's expected, there were questions about his defense in the outfield even before last season. If he's a minus-15 defensive runs saved player out there or something, he's not actually a plus contributor.
To continue reading this article you must be an Insider
March, 24, 2017
Mar 24
2:15
PM CT
MESA, Ariz. -- Could Chicago Cubs strength and conditioning coach Tim Buss be the next personal trainer for the original "Material Girl"? If it's up to manager Joe Maddon, Buss will be striking a pose for Madonna soon enough.
After reading that the legendary singer is taking "applications" for a new trainer, Maddon decided to throw Buss' name into the mix. He had the Cubs' video team put together a one-minute montage of Buss at work with Cubs players. The team tweeted the video to Madonna on Friday morning.
Hey @Madonna, we have your trainer!
@CubsJoeMadd nominates #Cubs strength and conditioning coach Tim Buss. #MadonnaChallenge #DanceOn pic.twitter.com/G77yMKgJOm

— Chicago Cubs (@Cubs) March 24, 2017


"We'll send whatever she needs to show our guy is the best," Maddon joked.
Buss is not only the strength coach but also comedic relief for the team, especially during spring training. He doesn't exactly have the typical body of a personal trainer, but he gets the most out of the Cubs, and players such as Anthony Rizzo swear by him.
"His physique was presented so she can be duly impressed," Maddon said, smiling.
The team is hopeful they'll get a response from Madonna or her people, but they're not worried they would lose the popular coach to the singer.
"We could share him somehow," Maddon said. "She'll fire him after a couple of weeks anyway."